Sometimes I forget just how powerful God is. I forget that the One that knows the stars by name and put them into place is holding my heart. I forget that the One that parted the Red Sea, and and led the Israelites by a flame in the sky every night for 40 years is leading my life.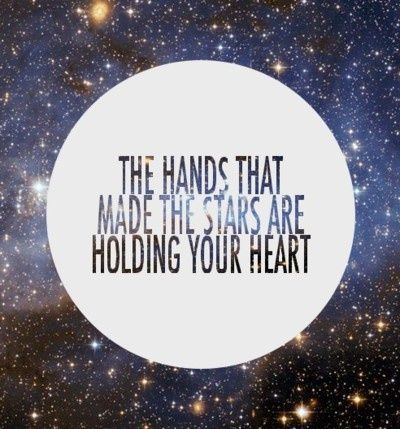 Sometimes I just sit in awe of how miraculous it is, that I can breathe involuntary, or that the long, stressful day is all worth it when you can go home and listen to a baby learn to communicate that was handmade by the Creator of the universe Himself! That the very language that we speak all began thousands of years ago at the tower of babel. And then I think about how I'm related to everyone that I see because we all came from Adam and Eve. I think about how every little creature, every bug, every fish, every animal has its own body, with its own brain, and its own heart. Then I think about how plants survive and the seasons that change with their own unique kind of weather. How amazing is God!
I have gotten into the habit of thinking about how
I
could fix a situation first and then I praying when I realize that the problem is bigger than I can handle. That should never happen! I should go to God in prayer first thing! The Creator of the universe can handle any problem that I may encounter. I should know by now that God is the leader on this voyage I'm on called...life.
Grace