Don't hate on the selfie. I hardly ever take them, and if I do I don't blog them.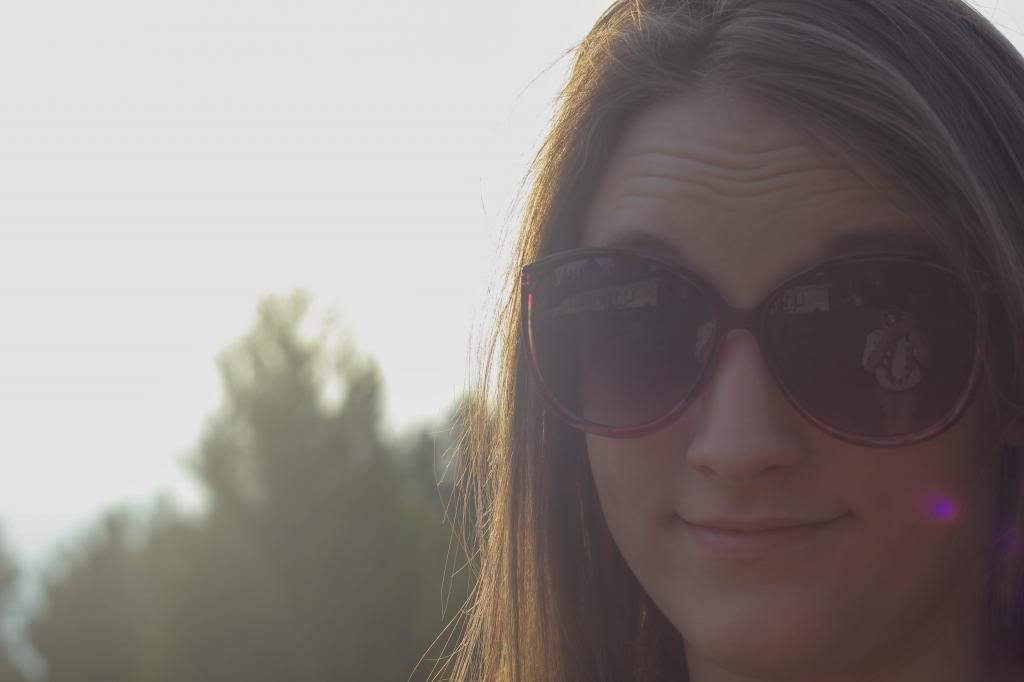 I've been rounding up clothes and other things to pack, so at the moment my room looks like a T total wreck! (Now you all know that my life is far from picture perfect!) I have a huge pile of clothes, an overflowing basket of non-clothes items, and a half packed suitcase just lying all over the place.
I'm trying to figure out how in the world I am going to pack 10 pairs of jeans, 10 shirts, 5 pairs of shorts, 10 undershirts, underclothes, 2 pairs of shoes, and spurs + toiletries, letter writing material, laptop, chargers, Bible, and my camera in a suitcase and a small duffel bag!
I'm thinking about just throwing all my clothes in a laundry basket and packing my toiletries and other things in the duffel bag.
On another note I'm super pumped about camp! I'm so tired of seeing fellow staffer's tweets, instagram, and facebook posts about being at camp already. I want to be apart of those things not be the one reading them. But, patience is a virtue. :)
Only one more day until I'm at camp!!!
Grace