2013 Summer Bucket List
12:07 PM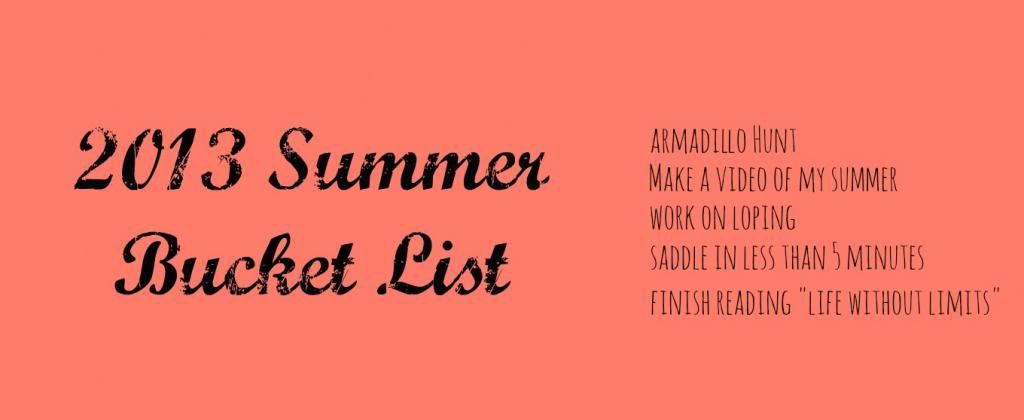 Being that I will be staffing camp all June, July, and the first week of August I won't have much time for a bucket list, but I think that these are do-able.
armadillo hunt. This is a long time camp ritual, but I have never participated.
make a video of my summer. This one will be easy.
work on loping. I can lope, but I look really stupid when I do.
saddle in less than 5 minutes. This one will make my bosses and myself really happy.
finish reading "life without limits". This one is pretty self explanatory.
Grace