The Things I Learned At Summer Camp
12:19 PM
This summer. I don't even know where to start. It has been more amazing in ways that I didn't think that it would be. At the beginning of this summer I made a bucket list. It went something like this...
armadillo hunt.
make a video of my summer.
work on loping.
saddle in less than 5 minutes.
finish reading "life without limits".
1. This didn't get accomplished...mainly because I learned that sleep is a very valuable thing.
2. In a way I did this one. I'm working on making a music video of us singing songs around the campfire, but I didn't make one of the whole summer.
3. I did this some...not as much as I would've liked to but I did it.
4. I didn't actually time myself on this one, but I'm pretty sure that I can now.
5. I didn't have time to read hardly anything this summer, not even facebook.
But you know what? I'm okay with this because I did things that I wouldn't have thought to put on a bucket list. Like...
Have a fully clothed staff swim party
Go "mud-riding" in a golf cart
Go on a night horse ride
Have a large camp-wide dance party
Have a staff movie night
Become a superhero (at least in a funny skit)
See two little girls that I know come to know the Lord
Use a chainsaw like tool to cut limbs on trails
Spend the weekend with my cousin
Take pictures in a photobooth with a friend
On a different note. I learned so many things this summer. Things that I didn't think that I would.
There is more than one way to be encouraging.
You can tell how much someone loves you by the way they correct you.
There is a time to speak and I time to listen.
Pick your battles.
Chapel decorations can't stay up forever.
When plans change...go with it.
God does indeed have a sense of humor.
Prayer is a very powerful thing.
Never be too hard on yourself.
Relationships are one of the most important things in life so take care of them.
and you will never know how much you love someone until you have to say goodbye.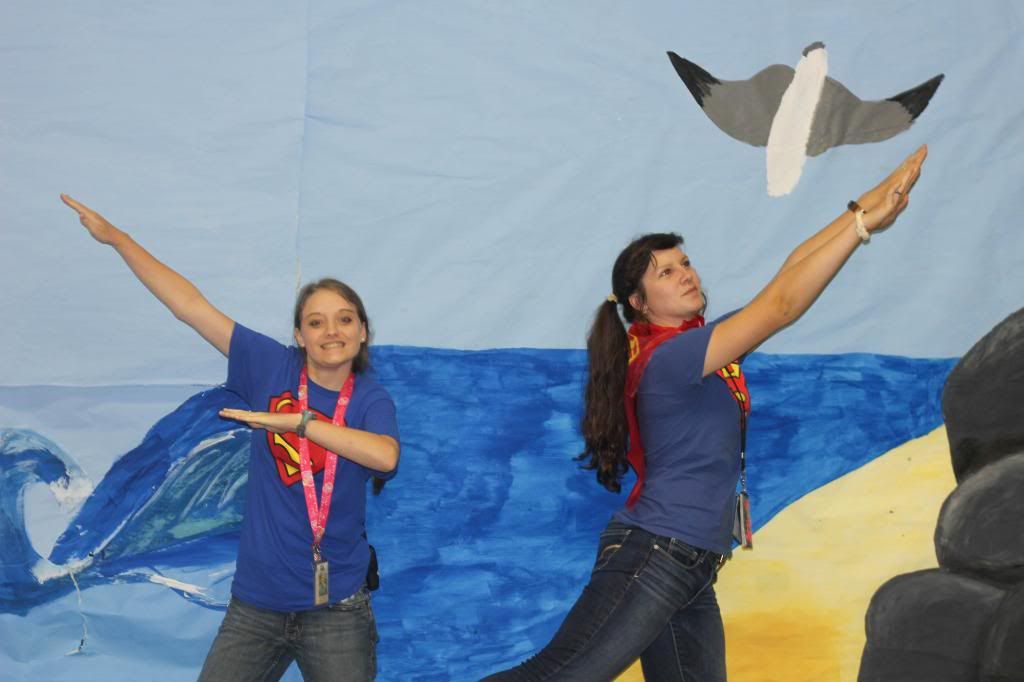 (Taylor, Emily, Lana, Me, Emily #2, and Seth)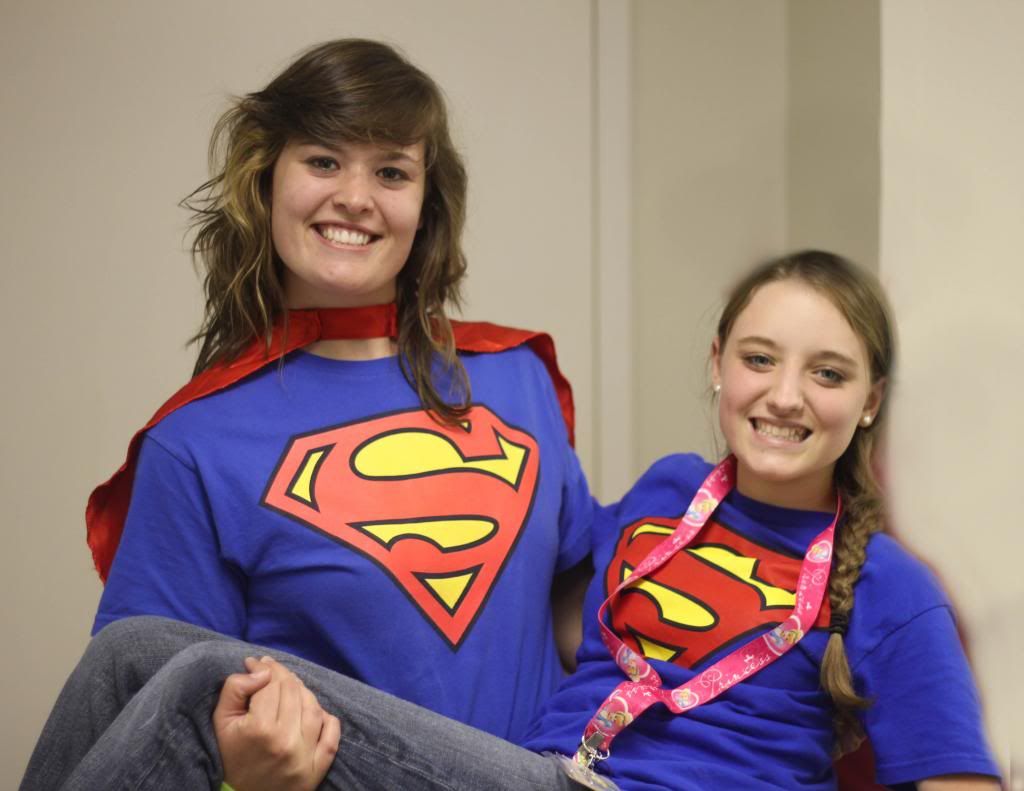 (Emily and I) :)
(These pictures are from #superherotshirttuesday)
I have become so close to so many people this summer! I can't wait to see what God has in store for this coming school year and next summer!
Grace