Honest Conversations
9:58 AM
"When you are honest you are rude."
"

I love you to death, but that's your main issue. Tact."
The friends that tell you honestly, with love what your flaws are, yeah those are the best ones. ;)
From facebook messaging to phone calls to a much needed skype date I have really been able to pour out my heart to my close friends recently. I'm going through a rough season in this chapter of my life and they keep shooting out prayers, advice, and wisdom. I am so thankful that God has given me friends like this!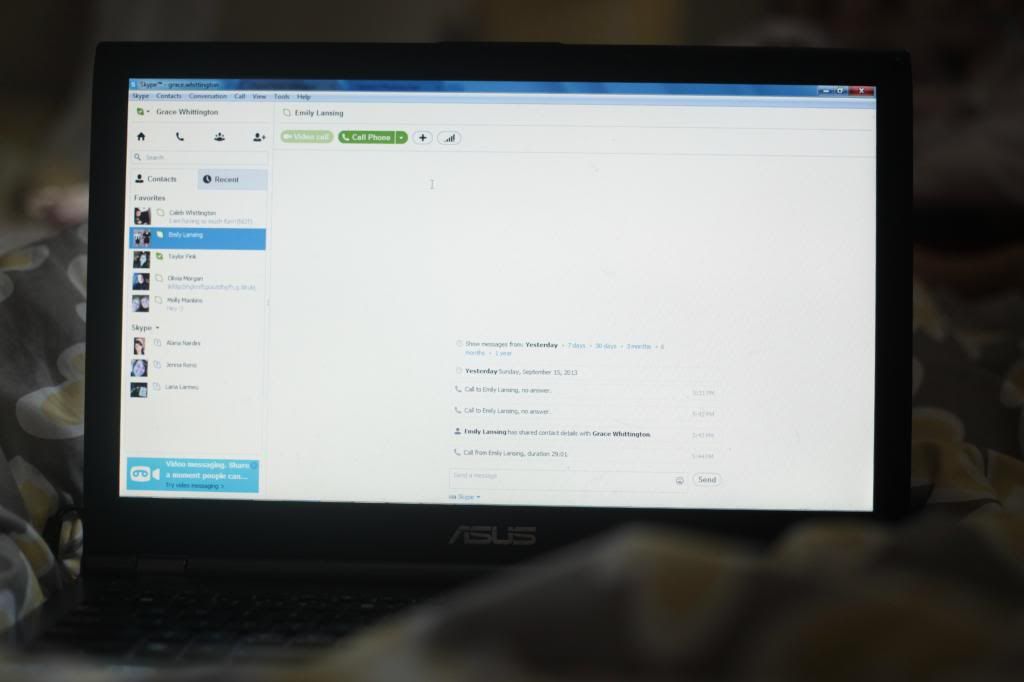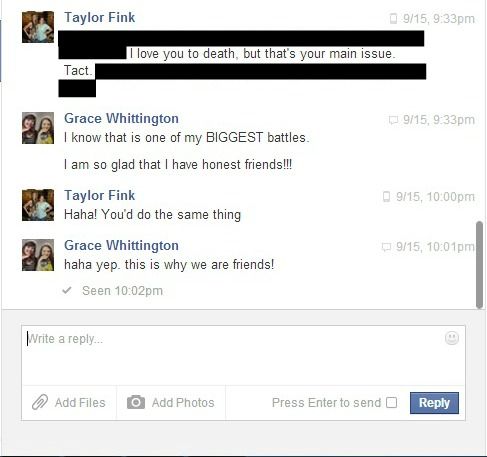 I did before, but now I have a new understanding for what brothers and sisters in Christ are for. They are to lift you up, tell you where you are wrong, and to pray for you.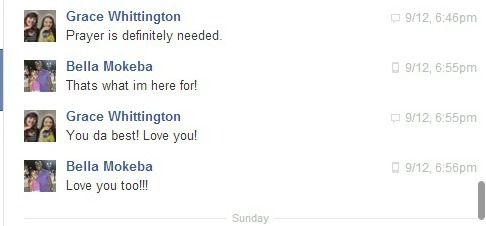 I have also learned that God will give you direction and a peace about that direction in His time.